THE RAKE
* Historical Romance
Disinherited and disgraced, Reginald Davenport's prospects cried for a dire end. But fate has given him one last chance at redemption—by taking his rightful place as the heir of Strickland, his lost ancestral estate. Davenport knows his way around women, yet nothing prepares him for his shocking encounter with Lady Alys Weston.
DEARLY BELOVED
* Historical Romance
As enigmatic as she is beautiful, Diana Lindsay is the most desirable and sought after woman in London, her smile worth a prince's ransom. Yet Diana wants only one man—a haunted lord with mysterious secrets as deep as hers.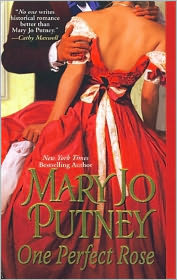 ONE PERFECT ROSE
* Historical Romance
Devastating news sends Stephen Kenyon fleeing incognito across England on a journey where he finds not only his own soul, but the love he has always desired.
THE BARGAIN
* Historical Romance
Lady Jocelyn Kendal needs to marry by her 25th birthday or she'll lose her inheritance. Impulsively she strikes a bargain with a mortally wounded officer, Major David Lancaster, but what happens when you marry a dying man, and then the blasted fellow hasn't the grace to die?
Details
*
Excerpt
Amazon
*
Barnes & Noble
* iBooks