A Welsh Methodist minister's daughter changes her life when she appeals for help to Nicholas Davies, a half-Gypsy earl.
They called him the Demon Earl. They said he could do anything. Son of a rogue and a Gypsy, Nicholas Davies was a notorious rake until a shattering betrayal left him alone and embittered in the Welsh countryside.
Desperation drives quiet schoolteacher Clare Morgan to ask the Demon Earl to help save her village. Unwilling to involve himself in the problems of others, Nicholas sets an impossible price on his aid—only if Clare agrees to live with him for three months, letting the world think the worst, will he intervene.
Furiously Clare accepts his outrageous challenge, and the two are swept into an intoxicating Regency world of danger and desire. As allies, Clare and Nicholas fight to save her community. As adversaries, they explore the hazardous terrain of power and sensuality And as lovers, they surrender to a passion that threatens the very foundations of their lives.
Can two such different people build a relationship that will last forever and beyond?


Dangerous Deceivers...
Like his nickname, Lucifer, Lord Strathmore is know for unearthly beauty and diabolical cleverness. A tragic past has driven Lucien to use his formidable talents to protect his country from hidden enemies. It's a job he does superbly well—until he meets a mysterious woman whose skill at deception is the equal of his own. By turns glamorous and subdued, his enchanting adversary baffles his mind even as she dazzles his senses.
A perilous mission has forced Kit Travers into a deadly gave of shifting identities and needful lies, where a single misstep might cost Kit her life. But her disguises are easily penetrated by the Earl of Strathmore, who may be a vital ally—or a lethal enemy.
Unwilling to trust, yet unable to part, Kit and Lucien join forces to search the dangerous underside of London society. Yet even two master deceivers cannot escape passion's sensual web—or from an impossible love more precious than life itself.
Can two such different people build a relationship that will last forever and beyond?
* A RITA winner for Best Long Historical Romance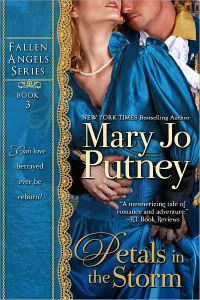 LOVE AND BETRAYAL...
A cool master of sensuality, Rafael Whitbourne, the Duke of Candover, earned his rakish reputation in the silken boudoirs of London's highborn ladies, never giving away his hand or his heart.
Then a vital mission for his government takes Rafe to Paris to work with the Countess Madga Janos, "the most beautiful spy in Europe." He is appalled to discover that the smoky eyed temptress is no Hungarian countess, but the deceitful doxie who betrayed him a dozen years earlier—the only woman he ever loved, and the only one he's ever despised.
Margot Ashton wants nothing more than to walk away from her turbulent past and the mesmerizing man who ruined her life. But patriotism binds them together in a shadowland of intrigue where a diabolical plot may plunge a continent back into war—and a whirlwind of passion sweeps Margot and Rafe into a shattering passion that cannot be denied.
** Romantic Times Reviewers Choice Certificate of Excellence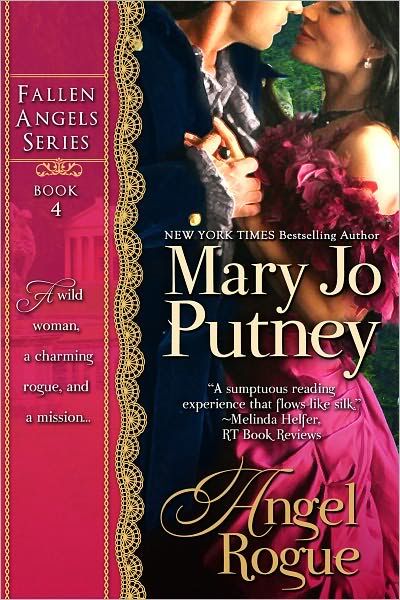 The Rogue...
A master spy with the face of a fallen angel and a darkly heroic past, Lord Robert Andreville returns to his ancestral home in Yorkshire after a dozen harrowing years spying against Napoleon. But nothing soothes his ravaged spirit until a determined young beauty sweeps into his life.
...and the Runaway
Half Mohawk and all American, Maxima Collins is a wary stranger in a strange land, but she will let nothing halt her journey to London to learn the truth about her father's sudden death—not even a self-appointed guardian who is all lazy charm and dangerous skill.
Together they travel across England, evading pursuers and circling each other in a dance of desire, where truth is elusive and only passion is sure. Then dark secrets shatter their idyll—and only love has the power to heal the past.
** A Romance Writers of America RITA finalist for best Regency Romance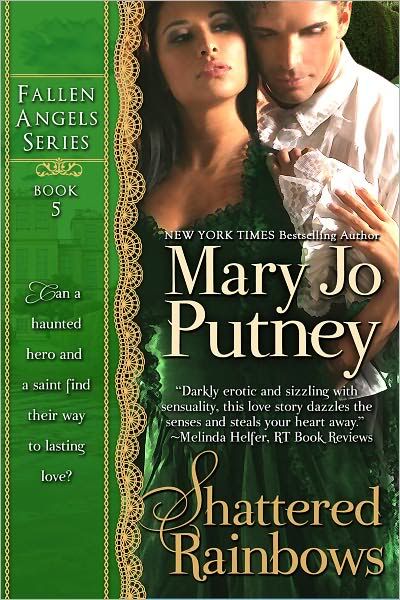 Broken Dreams and Second Chances...
Honed by danger and haunted by the past, Lord Michael Kenyon finds it easy to risk his life for his country's sake. But in the shadow of Waterloo, he faces a far more dangerous threat—the loss of his heart to the beautiful battlefield nurse who saves his life, yet can never be his.
Called a saint for her virtue and selfless courage, only Catherine Melbourne knows the tragic flaw at the core of her spirit. In Michael Kenyon, she sees the strength and kindness she craves, yet for honor's sake she must conceal her love and send him away. Even when freed from her empty marriage, she conceals the truth because of the bleak knowledge that she can never again be any man's wife.
Then fate offers Catherine a fortune, a title, a heritage for her daughter—if Michael will impersonate her husband on a visit to a wild Cornish island. Reluctantly he agrees to the masquerade. But what begins as a simple journey leads them into a shattering vortex of danger and betrayal—and a fiercely passionate love that can no longer be denied.
** A Romance Writers of America RITA finalist for best Long Historical Romance


A Desperate Lord...
As rebel, soldier, hero, and spy, Kenneth Wilding had never known defeat. But nothing can save his heritage when he returns from the wars to an empty title and a ravaged estate. Nothing—until a stranger offers a devil's bargain: financial salvation in return for Kenneth's special subversive skills. Reluctantly Kenneth enters the household of the greatest artist in England to unmask a terrible crime. Instead, he discovers something infinitely more dangerous: a tantalizing new way of life and an irresistible woman. Everything he has always wanted—and can never have.
A Scandalous Lady...
Her reputation ruined by a disastrous elopement, tempestuous Rebecca Seaton withdraws to her attic studio and buries herself in her painting. Then Kenneth Wilding sweeps into her life with his pirate's face and poet's soul. Warily they slide into a duel of desire that brings both searing risks and shattering fulfillment. But Kenneth's secret mission comes between them, unleashing a danger that threatens Rebecca's life even as passion sweeps them into a river of fire that transforms their very souls…
** Romantic Times Reviewers Choice Certificate of Excellence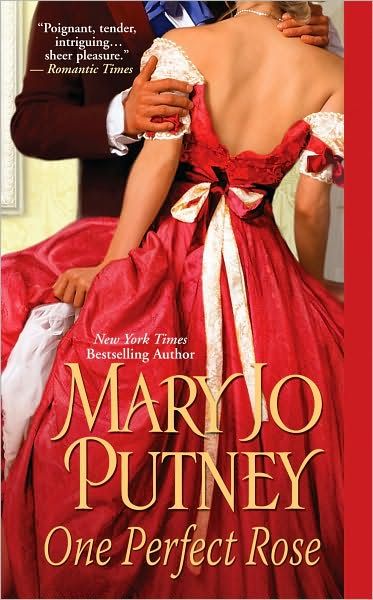 Stephen Kenyon, the new Duke of Ashburton, has always known exactly what society expected of him. But a doctor's grim diagnosis leaves him longing to experience life as never before. Traveling incognito, he becomes entangled with a wandering theater family and their spirited adopted daughter, Rosalind Jordan. With no time to waste in courtship, Stephen convinces Rosalind to marry him-an arrangement that has advantages for both. The warm companionship and profound passion they share is more than Stephen expected, and far more than his family and his own guarded nature ever allowed. But each passing, perfect day together is a bittersweet reminder that love is the one thing he is not at liberty to offer, and the one thing she can never admit...